ACU VC URGES PARENTS TO PAY MORE ATTENTION TO THEIR CHILDREN'S  UPBRINGING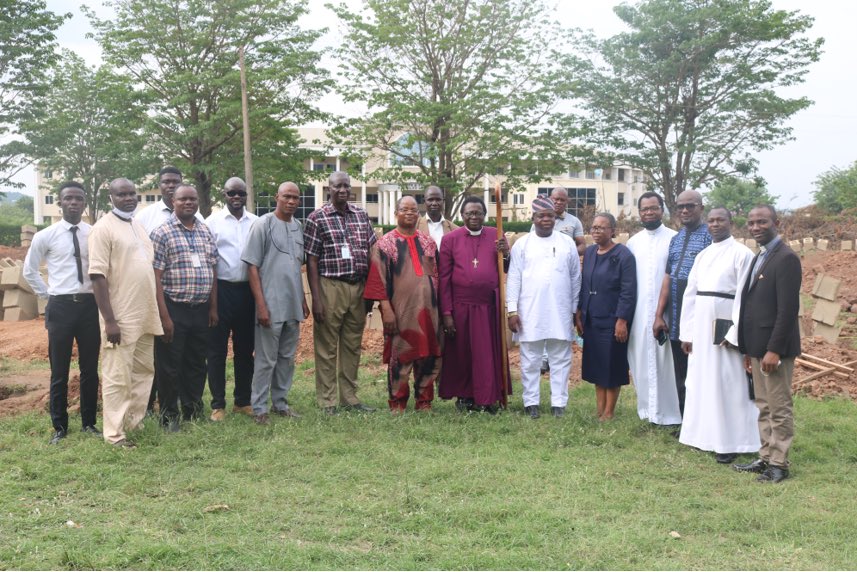 Ajayi Crowther University's (ACU) Vice-Chancellor, Prof. Timothy Abiodun Adebayo has urged parents to pay more attention to the upbringing and training of their children, saying once the foundation of a child is faulty, it might be difficult to mend the personality later in life.
"Perhaps this is the reason the Book of Proverbs 22 : 6 admonishes us to train up a child in the way he should go, and when he is old, he will not depart from it. Unfortunately, what we have noticed these days is that many parents have no time for the proper training of their children. They prefer chasing money to proper training and upbringing of their children", Prof. Adebayo added.
Speaking at the foundations laying ceremony of a building tagged "Welcome Centre", where visiting parents and their children will be meeting and interacting on campus in Oyo, the ACU VC asserted that "it is much easier to raise a responsible personality from infancy when attention is adequately given to the upbringing of a child, when such a child is still amenable than when the child is already formed"
According to Prof. Adebayo, "in this our university where we are raising Godly intellectuals, we have seen a few  parents who perceived our university as a rehabilitation center. They failed to pay attention to the proper training of their children at infancy. And now that their children have grown wild, becoming uncontrollable with various forms of social vices, the parents came to us for help. Of course, we will try our best. But we will not allow such recalcitrant students to tarnish the good name of our university"
Prof. Adebayo disclosed that he recently suspended two erring students on account of their misdemeanor, maintaining that Ajayi Crowther University will not tolerate any act that is at variance with its  mission of producing Godly, world-class intellectuals raised to change the society for the better.
While coordinating the event, the Dean of Humanities, Most Reverend Prof. George Latunji Lasebikan had emphasized the importance of prayers in every human endeavour, pointing out that nothing should be seen as too small to be prayed for, "for  no man is unto himself as the presence of God is the essence"
The cleric who commended the VC for his vision for the fast-growing university noted  that the "Welcome Centre" upon completion,  would play an important role in fostering more mutual understanding and cooperation between the school management and the parents, guardians and sponsors.
Among the dignitaries on the occasion were the University's Bursar, Mr. Samson Olojede, the University's Librarian, Dr. Mrs. Beatrice Fabunmi, Dean, Communication and Media Studies, Prof. Olumuyiwa Popoola, Venerable Olalekan Onanuga among others.