Click on the 'Search' icon in front of each record to view the full details of each staff.
Staff Profile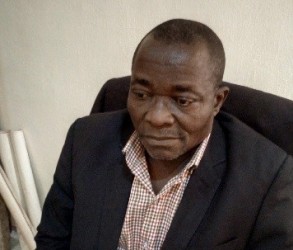 Department of Earth Sciences
B.Sc. Hons in Geology; M.Sc., M.Phil.
This email address is being protected from spambots. You need JavaScript enabled to view it.
;
This email address is being protected from spambots. You need JavaScript enabled to view it.
i. Origin and Mineralogy of Tantalite in Egbe Rare Metal Bearing-Pegmatite, Southwestern Nigeria.
ii. Toxic metals in soils from dump sites.

Geological Setting, Compositional Characteristics and Economic Appraisal of Egbe Rare Metal Bearing-Pegmatite, Southwestern Nigeria.
Heavy Mineral Distribution in some streams around Egbe, North Central Nigeria.
Preliminary Petrographic and Geochemical Assessment of Igbeti Marble as Cement Raw Material.
Environmental Impacts of Artisanal & Small Scale Mining in the Southwestern Nigeria: A Case Study of Olode Mining District, Southwestern Nigeria
A Geochemical Assessment of effects of Cassava processing on soils around some cassava processing factories in Oyo, Southwestern Nigeria.
• Nigerian Mining and Geosciences Society C-92-01303
• Council Of Nigerian Mining Engineers and Geoscientists
• Nigerian Association of Petroleum Explorationists.