The Deputy Vice-Chancellor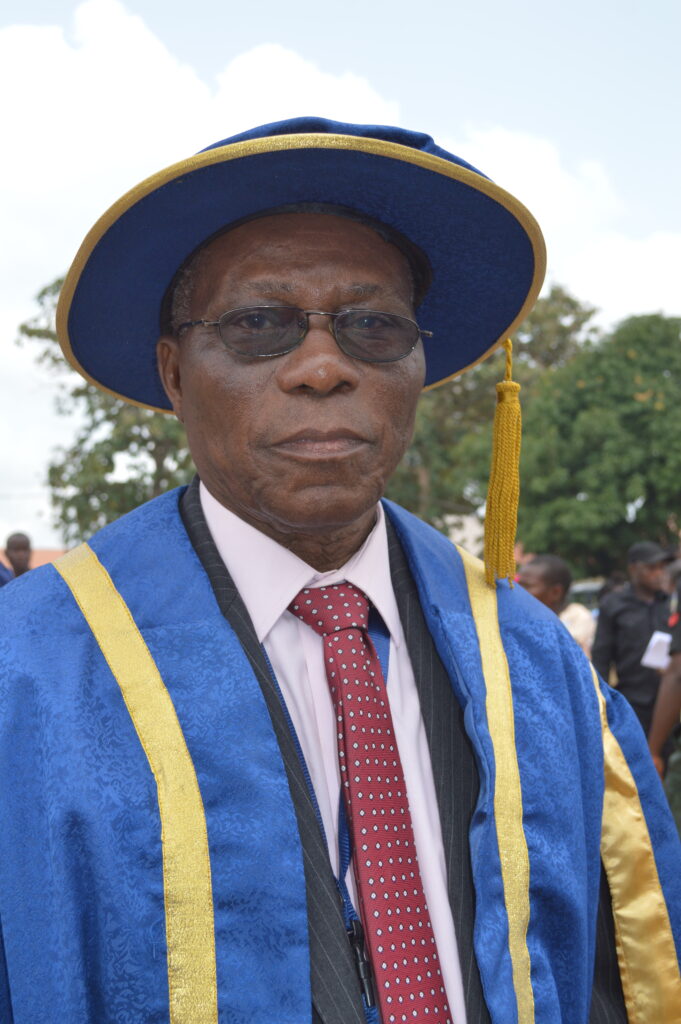 Professor Jacob Adeniyi is a Professor of Computer Science. He received his Bachelor's degree in Mathematics from the University of Ibadan in 1970, a Diploma in Computer Science from the University of Lagos in 1972, a Master's and Ph.D. degrees in Computer Science from the University of Birmingham, England in 1973 and 1976 respectively.
Professor Adeniyi has had an accomplished academic and administrative career spanning over 40 years in the University of Ibadan, King Saud University, Kingdom of Saudi Arabia, and Ajayi Crowther University, Oyo.
Prior to his appointment as Deputy Vice-Chancellor, Prof. Adeniyi was the Head of Dept. of Physical Sciences, Ajayi Crowther University, in 2012, and later the Dean, Faculty of Natural Sciences in Oct. 2014. He has served in various committees of the University, and has been a member of Senate and a Member of the University Governing Council since 2012 and 2014 respectively.
Professor Jacob Adeniyi has supervised many graduate students at both Master and Ph.D. levels over the years; also, he has served external examiner to a number of Universities both in their undergraduate and postgraduate programmes. He is a member of many professional bodies.
He is happily married and blessed with children.
Professor Jacob Adeniyi was appointed the Deputy Vice-Chancellor on April 5, 2017.
{fabrik view=list id=46}