Mrs. Adenike T. Fatogun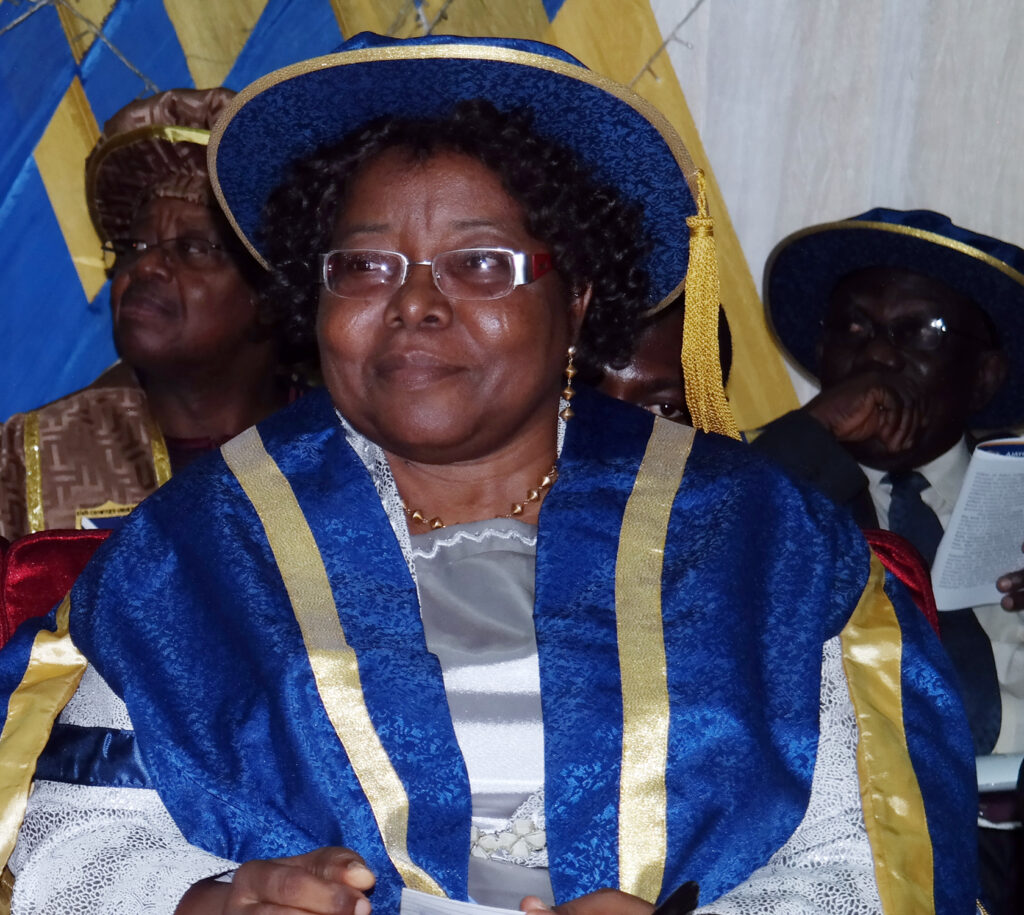 She attended St. Annes School, Molete, Ibadan for her secondary school and for her University education, University of Ilorin where she obtained her Bachelor of Education in Educational Guidance and Counselling, with Second Class Honours (Upper Division), and Lagos State University where she obtained Master of Public Administration (MPA) and M.Ed. in Guidance and Counseling degrees.
Mrs. Fatogun has, over a period of 32 years, held several administrative positions both within and outside the University system. She is also a member of several Professional organizations, which include the Nigerian Institute of Management (NIM), Chartered Institute of Personnel Management of Nigeria (ACIPMN), Nigerian Institute for Training and Development (NITD) and Association of Nigerian University Professional Administrators (ANUPA).
Between 2009 and 2011, she was a commissioner of Education and Special Adviser on Higher Education in Ondo State.
Mrs. Fatogun is an active member of the Anglican Communion. She is a Sunday School Teacher, St. John's Satelite Town, Lagos and former President, Ojo Archdeaconry Sunday School Teachers Association, Diocese of Lagos West, Chairman Diocesan Sunday School Board of Adviser on Education, Diocese of Badagry, Adviser on Education, Diocese of Idoani. Active member of Women Organizations. Deputy Chairman, Board of Governors CMS Grammar School, Lagos. She is a trained Guidance Counselor, Mentor, Role Model and Daughter of Zion.
She is happily married and blessed with children.