AJAYI CROWTHER UNIVERSITY HAS ZERO TOLERANCE FOR DRUGS – VC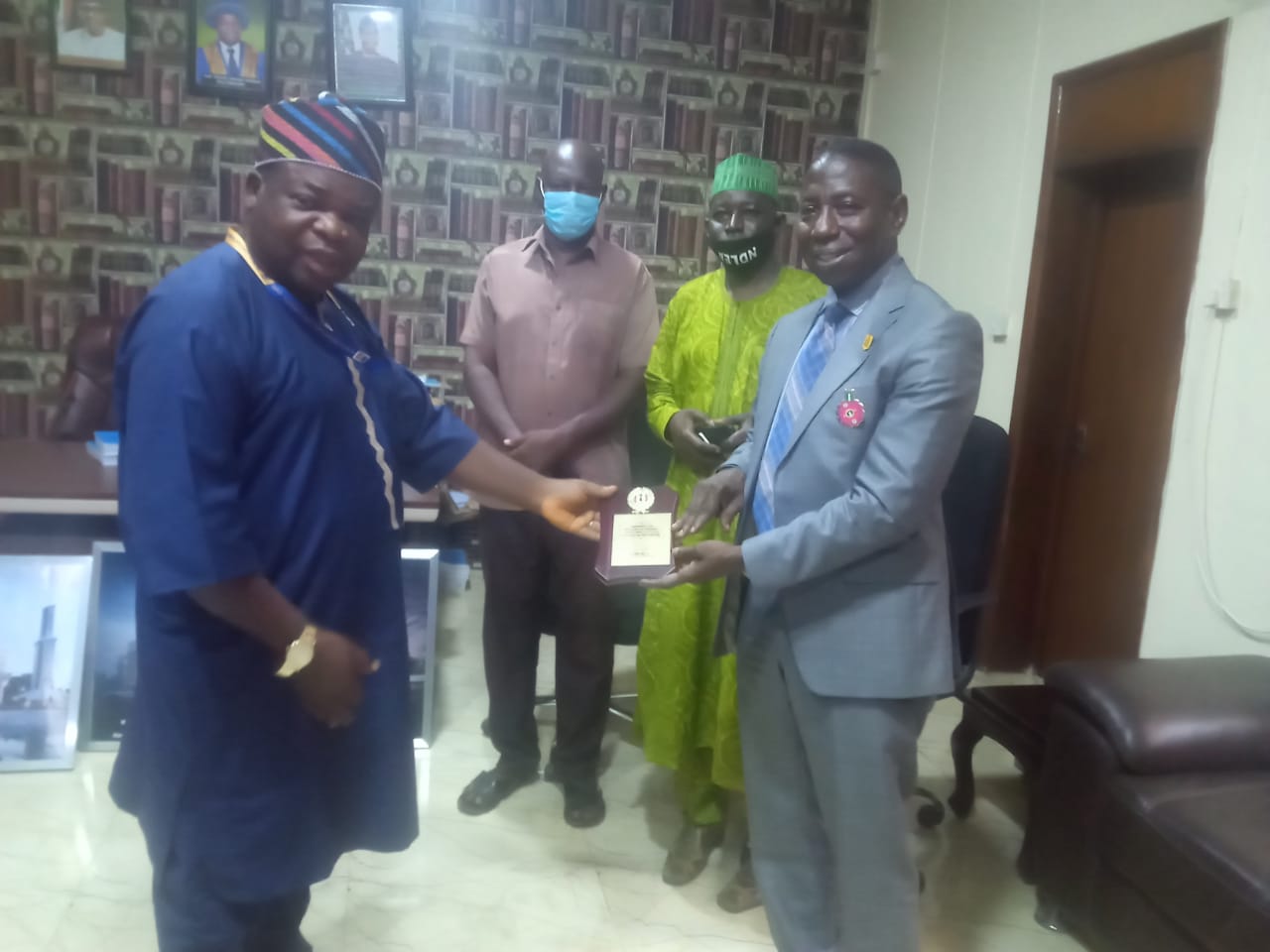 The Vice-Chancellor of Ajayi Crowther University, Oyo, Professor Timothy Abiodun Adebayo, has reiterated that the University has zero-tolerance for drug abuse. He made the comment yesterday, Wednesday, December 15, 2021, when officials of the National Drug Law Enforcement Agency (NDLEA), led by the Oyo State Commander of the Agency, Dr. Wale Ige, paid him a courtesy visit. He said the University has set up a Burst team, which does sporadic checks in hostels and other parts of the campus, to ensure that such activity does not take place in the University. He thanked the 15-member delegation from the Agency for the visit and promised that University would support the agency in its fight against drug abuse because the University is totally against such acts.
'We are not ignorant of the fact that illicit drug may find its way into the campus, in spite of our eagle eyes. We will, therefore, be happy if the agency will help us. We are very watchful to ensure that our students do not get involved in such acts. We have told their parents that the University is not a rehabilitation center, and that is why we send away any student found with illicit drugs. We are delighted to receive you, and the University will assist, in our own little way, to ensure that you fulfill your mandate because we are both involved in ensuring that our young people are not destroyed by drugs". Professor Adebayo said.
Earlier, the Oyo State Commander of the Agency, told the Vice-Chancellor that he came with his team to ask for synergy with the University in the war against illicit drugs.
'Illicit drugs do not know any boundary. It cuts across various classes, big and small. That is why we bring in various stakeholders in doing this job. Drugs and learning do not go together, and these drug sellers try every means to get to our youths, but we must not allow them. I plead with you, if you catch anyone involved in it please give them to us.' The Commander said.
He later gave a plaque to the Vice-Chancellor in recognition of the role he has played in helping the Agency in the fight against illicit drugs. The VC also gave him a gift from the University. Ige was accompanied by many of his lieutenants, including Assistant State Commanders Gotar Tony Tala, Awolaye Mathew, Ajanaka Baba Toyin, and Fanbi Kwandu. The State Public Relations Officer of the Agency, Okuwobi Muliat, was also on the entourage.